Discovering Art in Hudson
This year's featured events:
Hudson's art scene is bursting with an eclectic mix of independent artists, both established and new.
Festivals focusing on local creative talent are on the City's calendar of special events, but many Hudson businesses regularly promote and sell artists' work in-house.
Visitors should check for individual hours of operation as they explore the town.
Sales
Primary focus:
Shop items from creators of all kinds, including the fabric crafter who makes this her studio. Sustainable and locally sourced.
Featuring professional picture framing and the sale of artistic works in oil, watercolors, ceramic, glass, and sculpture. See their page for EVENTS supporting our local artists as well.
The Red Twig/Yellow Door Gallery
Area artists of all types in 1,000 square feet of accessible display space, also available for small gatherings. Yellow Door artist EVENTS are frequent.
An artisan shop selling handmade glass, pottery, jewelry, and sculpture, wrapped upon purchase in hand made bags for beautiful gift presentation. Standing Rock hosts a wonderfully fun annual HOLIDAY OPEN HOUSE.
Founded by three local artists, this Main Street staple promotes a mix of guest artist creations as well. Handmade jewelry, mixed media art, and fine craft all for sale. WORKING ARTISTS ON SITE.
Featuring art or artisan work along with other commerce:
---
Jewelry specialists:
Dana Giel-Ray's studio in downtown Hudson. Her work is available at Uncommon Art.
Cambridge has one of the largest in-stock gemstone collections in the area and an excellent reputation for custom pieces.
Jewelry Art is a custom design shop capable of transforming ideas into amazing jewelry pieces intended to become family heirlooms.

Displays for Enjoyment
An innovative, year-long public-private partnership launched in spring 2023 with community art integrated throughout the downtown. There will be monthly special events.
Hudson Library & Historical Society
Featuring current community artists in the Watson-Ewell-Currin
P gallery, as well as an archival collection of historic portraits throughout the building.
HLHS also hosts programs in collaboration with Cleveland Museum of Art and others.
A WRA gallery which features both student and professional artwork. The space is also available for collaborative projects by residents.
Peg's Gallery (Peg's Foundation)
This lobby gallery in the Margaret Clark Morgan building has a rotating display of featured artists. Their goal is to increase awareness of and engagement in the arts.
We have many murals and sculptures tucked in and around our downtown. Feel free to visit and enjoy a walk.
OF NOTE:
The Reader painting in the north (unused) entrance to Learned Owl, 204 North Main;
James Ellsworth coming out the "door" in the side of the Open Door Coffee Shop, corner of Clinton & North Main;
a mural in First & Main on the side of LOFT;
a lily sculpture on the First & Main Green;
Melody the Bird sculpture on the Park Lane Green.

Classes to Engage
A fun space where families can create projects and home decor crafts. All materials and directions are provided on site.
A welcoming collective that features mentoring by experienced artists whose goal is to support others on their individual journey.
Hudson Society of Artists (member workshops)
A town mainstay for over six decades, promoting public awareness of art and encouraging local artists of all types.
A full line-up of kid's art classes, workshops and individual lessons in addition to professional graphic design and printing.
SPOTLIGHT: Textile artists should note that Hudson has the flagship JoAnn's, with a wide selection of materials and supplies, as well as periodic demonstrations.
And for musical events, we suggest…
Hop Tree Brewing, and The Wine Mill have regular local musicians playing.
Or during the summer, try our festivals: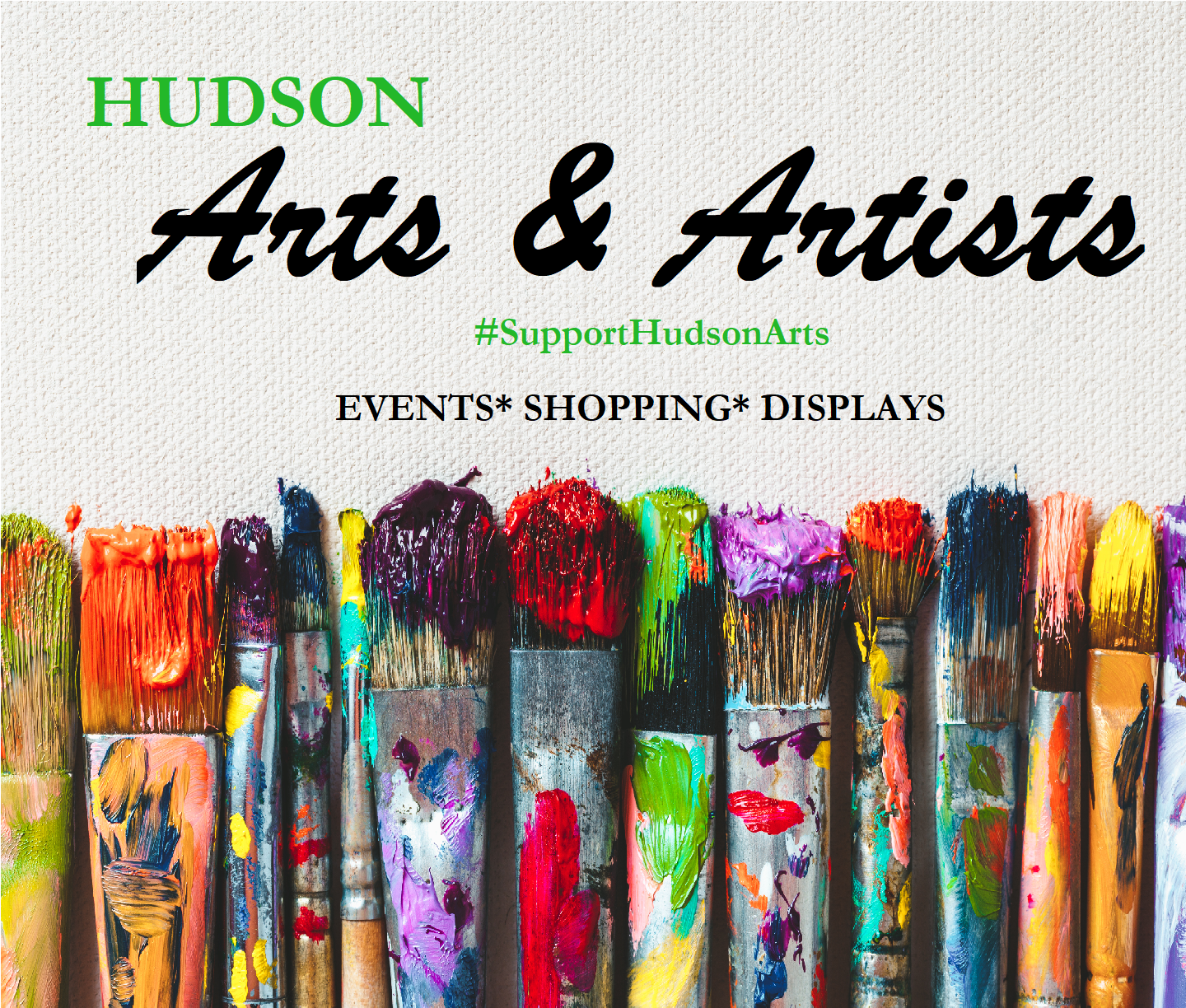 What's Happening in Hudson
---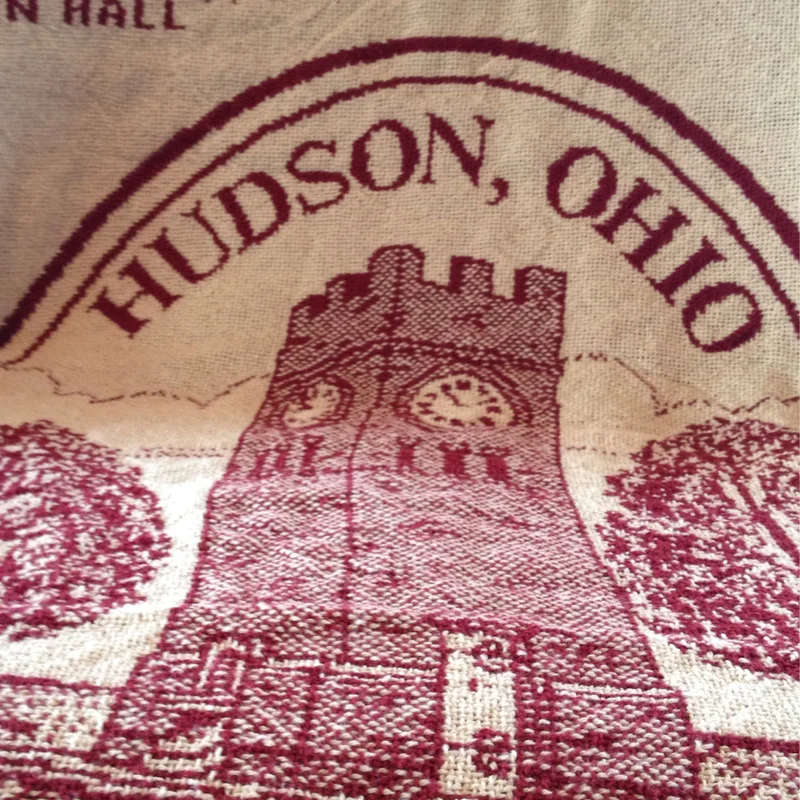 Hudson Sites Afghan
Find this and many other wonderful Hudson, Ohio related items in our visitor's center or…